8 Injured in Aden Electricity Service Protests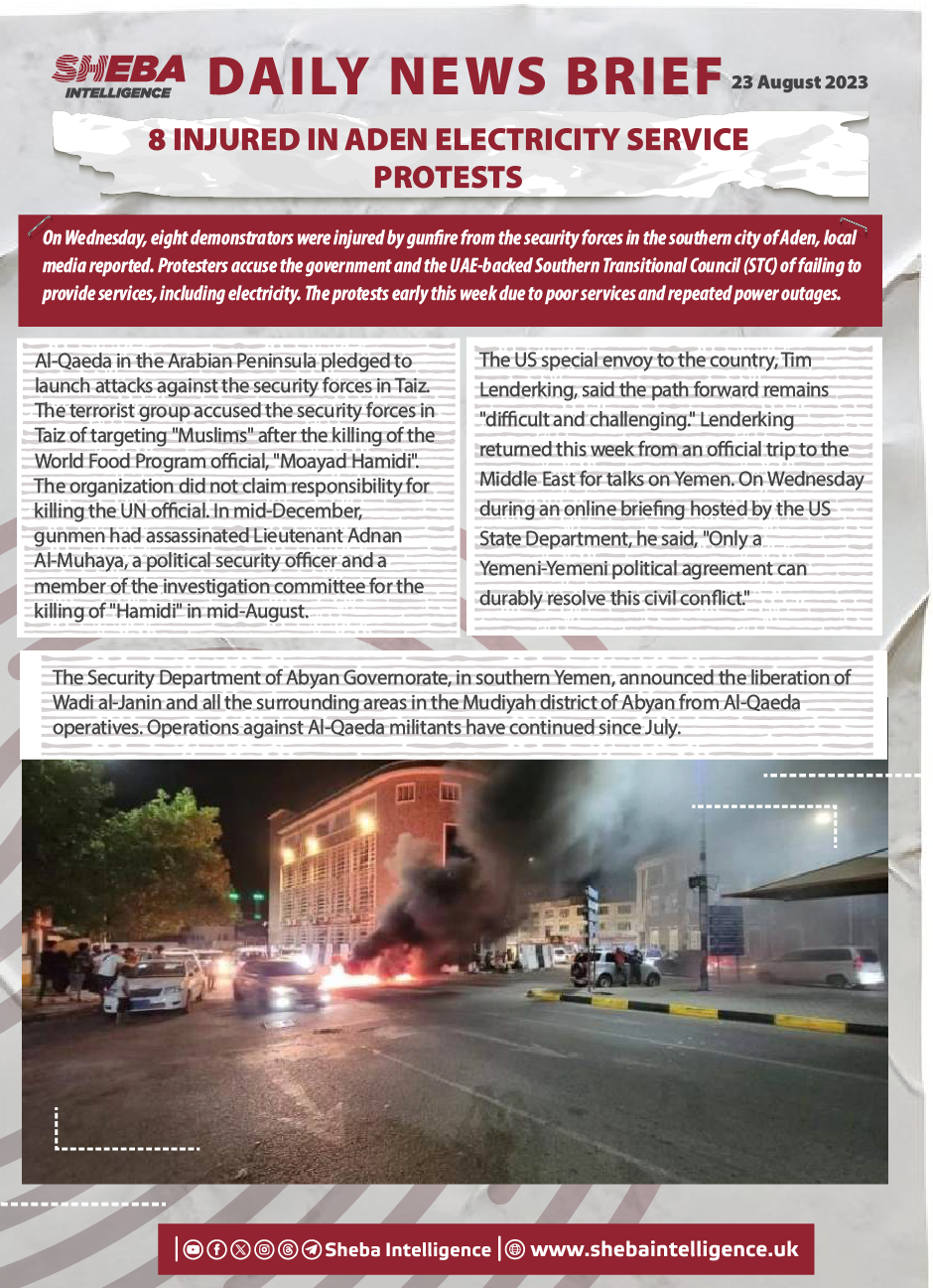 On Wednesday, eight demonstrators were injured by gunfire from the security forces in the southern city of Aden, local media reported. Protesters accuse the government and the UAE-backed Southern Transitional Council (STC)

of failing to provide services, including electricity. The protests early this week due to poor services and repeated power outages

.


The Security Department of Abyan Governorate, in southern Yemen, announced the liberation of Wadi al-Janin and all the surrounding areas in the Mudiyah district of Abyan from Al-Qaeda operatives. Operations against Al-Qaeda militants have continued since July

.



The US special envoy to the country, Tim Lenderking, said the path forward remains "difficult and challenging

."

Lenderking returned this week from an official trip to the Middle East for talks on Yemen. On Wednesday during an online briefing hosted by the US State Department, he said, "Only a Yemeni-Yemeni political agreement can durably resolve this civil conflict."



Al-Qaeda in the Arabian Peninsula pledged to launch attacks against the security forces in Taiz. The terrorist group accused the security forces in Taiz of targeting "Muslims" after the killing of the World Food Program official, "Moayad Hamidi". The organization did not claim responsibility for killing the UN official. In mid-December, gunmen had assassinated Lieutenant Adnan Al-Muhaya, a political security officer and a member of the investigation committee for the killing of "Hamidi" in mid-August

.